Description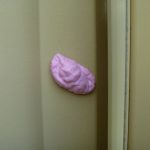 The Chewed Gum geocaching container is magnetic and ready to be tucked in just about anywhere there is a metal surface for it to cling to.  The realistic plastic chewed gum is hollowed out in the back and has a very tiny plastic geocache tube, complete with log, tucked inside.  The strong magnets will hold the geocache container in place securely.  Gum is approximately 1-1/2″ x 3/4″.
When downloading the replacement log, use the Tiny Bison Tube log or click here to automatically download your log replacement.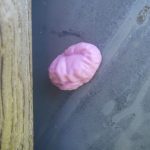 Please note, when you publish your geocache hide to geocaching.com, that the finder will need tweezers (or even better, one of our micro log rolling tools!) or a similar tool to remove the log.  The log will then need to be rolled very tightly to be put back in the very small geocache container.