Description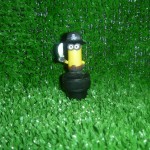 If you're a big kid at heart you'll love these Minion Geocache Containers.  A miniature plastic Minion has been attached to our magnetic, water-tight Shorty Sam container.
Available in 8 Minion characters, the total cache height ranges from 1-7/8″ to 2-1/8″.  They are approximately 1″ around.  In the base of the Shorty Sam container is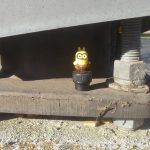 a super-strong rare earth magnet.  They are just the right size for placing in a light skirt, under a park bench or awning, or on a guard rail.
The cache comes pre-loaded with a log sheet, it's ready for you to hide!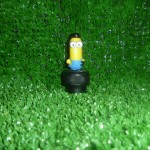 *Note:  Although these caches are "kid friendly", all children should be closely supervised when handling them as they do pose a choking hazard.