Description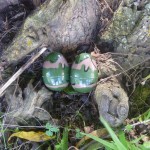 Pair of 2 Egg Geocache Containers
Whether you're looking for some fun cache containers to put out for a special hunt or just want an inexpensive camo'd cache, you can't miss with these!
We've taken a camo snap-apart plastic egg (approx. 2-1/4″ x 1-1/2″) and loaded the bottom side with one of our watertight Little Stubby's. There is an airhole poked in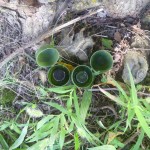 the top of the egg that allows the top to snap closed.
You'll receive 2 caches with each order.