Description
Screw-Top Micro Tube Geocaching Container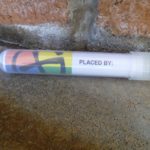 If you're looking for an affordable, tough, water-proof geocaching container that is a little larger than your average micro cache, this one will be perfect for you!
Approximately 4″ long & 5/8″ around, made of medical grade opaque (fairly clear) plastic, it's practically indestructible. The log, already inserted for you, is rolled so that the geocaching logo shows thru the cache container and gives it a very sharp appearance.  The matching cap has a seal built into the top that, when screwed back on firmly, keeps the inside of the geocache container & log dry.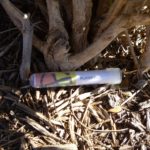 Available in singles, 3-packs, and 5-packs.  Need a bunch of them?  Use the Contact Us page for wholesale pricing, just let us know how many you need and we will send you a price & link for purchasing information.
To test the water-resistance of this geocache container, we submerged it for a full week.  The cache &  log remained dry inside with no leakage whatsoever.  Perfect for any weather situation from snow & ice to summer storms!  Use them as is or they would be great for your own unique geocaching hides.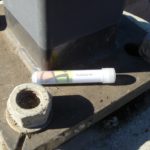 Download your free replacement log here: Screw Top Micro Tube , or see our Log Replacement Download page for a complete list of all available log downloads.