Description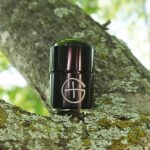 The Tiny Bison Tube Geocache Container is magnetic, approximately 3/4″ tall by 3/8″ around.  The outside of the container is etched with a "Gx" geocaching logo.  The geocaching container comes loaded with a log, it's ready to hide!  Available in green or black.
**Please note in your cache description when you post to geocaching.com that the finder will need tweezers (or try one of our log rolling tools!) to remove the log.  As with any bison tube geocache, the log will need to be rolled & placed in the lid part of the geocache container so that the lid can be screwed back into the bottom part of the cache.
Replacement log downloads are available at:  Free Log Replacement Downloads or click here.