Description
Lizard Geocache Container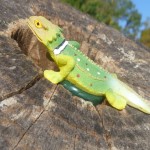 Perched on top of one of our green magnetic Shorty Sam water-tight containers, the 2-1/2″ long resin lizard makes for a fun caching container.  Comes complete with log inserted, it's ready to hide!
Perfect for urban or rural surroundings, the magnetic container will cling to any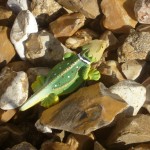 metal surface if desired or you can simply hide him in a bed of rocks, up in a tree, on a fence post, under a light skirt or park bench…the possibilities are endless.